Editors:


Mahfuzar Rahman: Pure Earth, Bangladesh
Amin Nakhostin-Ansari: Tehran University of Medical Sciences, Iran
Orsolya Varga: University of Debrecen, Hungary
Mojtaba Keikha: Kerman University of Medical Sciences, Iran

Submission Status: Open | Submission Deadline: 31 May 2024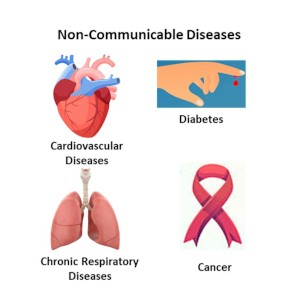 Journal of Health, Population and Nutrition is calling for submissions to our collection on Non-Communicable Diseases, Challenges and Solution. Non-communicable diseases (NCDs) are a major obstacle globally to achieving the Sustainable Development Goals (SDGs), especially in low and middle-income countries (LMICs), NCDs impede economic and environmental development. LMICs account for 86% of the 17 million people who die prematurely or before the age of 70 and account for more than three-quarters of all deaths from NCDs. As a result, NCDs place a heavy burden on health systems, making it challenging to achieve universal health coverage and other development goals.

This Collection supports and amplifies research related to SDG 1,3, 10 & 13.
Image credit: Stock.adobe.com/ Getty Images / iStock