Edited by:


Giuliano Russo: Queen Mary University of London, UK
Julian Perelman: NOVA University Lisbon, Portugal
Tomas Zapata: WHO Regional Office for Europe, Denmark
Milena Šantrić-Milićević: University of Belgrade, Serbia
Submission Status: Open | Submission Deadline: 31 March 2024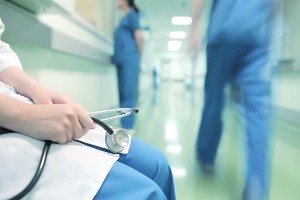 Human Resources for Health is calling for submissions to our Collection on The primary care medical workforce crisis in the European region: a call for evidence and analysis papers on causes, impacts, and solutions.
This Collection aims at pulling together the evidence from the particularly affected European countries on root causes of a crisis in the medical workforce, its impacts on population health and access to services, as well as on the effectiveness of existing policies and interventions.
This Collection supports and amplifies research related to the following Sustainable Development Goals: 3 – Good Health and Well-being, 10 – Reduced Inequalities, and 16 – Peace, Justice and Strong Institutions.
Image credit: © sudok1 / Stock.adobe.com