Guest Editors:


Roberto Parra Saldívar: Tecnologico de Monterrey, Mexico
Elda Madai Melchor Martínez: Tecnologico de Monterrey, Mexico

Submission Status: Open | Submission Deadline: 31 March 2024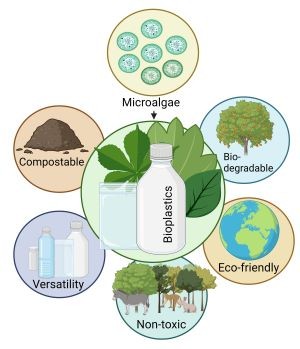 Biotechnology for Biofuels and Bioproducts is calling for submissions to our Collection on Microalgae for sustainable production of bioplastics.
Microalgae have been identified as a promising source of bioplastics due to their high growth rates and ability to produce a variety of biodegradable and renewable polymers. These organisms are particularly interesting as a source of bioplastics because they can be grown using a variety of low-cost, non-arable land, and non-potable water resources.
This Collection supports and amplifies research related to SDG 12 and SDG 14.