Update: The Guest Editors are delighted with the overwhelmingly positive response to this call for papers. The deadline for abstract submissions has now passed. All authors will be contacted following the evaluation process, and those selected to submit to the special issue will be provided a submission due date for October 2019. For those that missed the initial abstract deadline, note that following the release of the special issue we will open an ongoing thematic series to serve as a platform for researchers and practitioners who want to explore inequities in health in this region.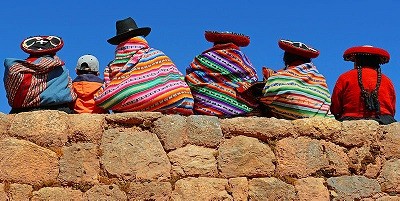 Edited by: Daniela Rodríguez, Ana Lorena Ruano, Pablo Gaitán Rossi, and Daniel Maceira
The International Journal for Equity in Health is seeking contributions for an article collection that showcases research on inequities in health and health systems in Latin America and the Caribbean. Through it, we seek to contribute to the understanding and development of pro-equity policies that can strengthen national health systems and improve access to quality health services for the underserved on the road to achieving universal health coverage.
The collection will be launched at the Sixth Global Symposium on Health Systems Research in Dubai in 2020, and will be open to members of Health Systems Global. In an effort to improve access to critical knowledge in the region and beyond, papers in the collection will be available in English and, where possible, at least one other regional language (eg, Spanish, Portuguese, French).
We look forward to receiving theoretical, review, and empirical submissions that critically study health system inequality through an interdisciplinary perspective, or focus on inequalities from the perspective of epidemiology, health economics, health policy, or that apply social science disciplines and methods. Specific areas of interest might include, but are not limited to:
Health inequalities arising from epidemiological transition or that particularly affect vulnerable groups in the region, such as indigenous people, economic migrants, or refugees.
Barriers to accessing quality public healthcare services, including historical exclusion, system-linked weaknesses, abuse, discrimination, or racism.
Health system financing and resource allocation, including drug availability, public private partnerships, and privatization of public health services, like those related to the region's social security institutes.
Health system governance which includes participation of vulnerable groups in decision making, as well as the impact that unstable or failed democracies can have on health systems.
Health system financing, including resource allocation and the impact that regressive tax policies can have on health services.
The International Journal for Equity in Health and the Guest Editors would like to promote the inclusion of early career researchers, practitioners, and other non-academic contributors, and will be able to provide additional support to what is usually given during standard peer-review. Because of this, a two-round process will take place. First, abstracts will be reviewed for consideration in the special edition. Upon review, the Guest Editors will invite selected authors to submit a full paper.
Please submit long structured abstracts (maximum 500 words) as a Word document to editorial@equityhealthj.com by Sunday, April 21, 2019. Submissions must include an introduction/background, aim, methods, findings, and conclusion. Please include a title and list of co-authors and their affiliations. Although the final submitted paper will need to be in English, abstracts may be submitted for review in English, Spanish, or Portuguese.
Following evaluation, selected authors will be invited to submit full papers using the IJEqH online submission system by October 2019 for full peer-review. The abstracts with the best scores will receive an editorial waiver of the article-processing charge (APC) from the journal. Our publisher, BMC, has policies to support APC waivers and discounts for authors, so lack of funds should not be a primary barrier to submission. Editorial support will be provided for selected authors prior to the October 2019 submission dates.