Edited by:


Zlatko Nikoloski: LSE Health, UK
Submission Status: Open | Submission Deadline: 5 March 2024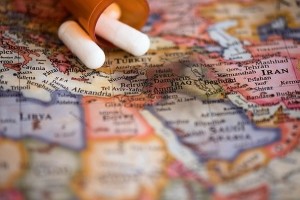 International Journal for Equity in Health is calling for submissions to our Collection on Health inequalities in Middle East and North Africa (MENA) region.
We are looking for theoretical, review, and empirical submissions that critically study health system inequality through an interdisciplinary perspective, or focuses on inequalities from the perspective of epidemiology, health economics, health policy, or that applies social science disciplines and methods.
This Collection supports and amplifies research related to the following Sustainable Development Goals: 3 – Good Health and Well-being, 4 – Quality Education, and 6 – Clean Water and Sanitation.
Image credit: © KasiaJanus / Getty Images / iStock