Submission Status: Open | Submission Deadline: 1 October 2023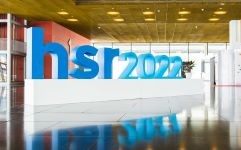 This call for papers is jointly organized by the International Journal for Equity in Health and Health Systems Global, the organizer of the Seventh Global Symposium on Health Systems Research.
This special issue will focus on the symposium's overarching theme Health Systems Performance in the Political Agenda: Sharing Lessons for Current and Future Global Challenges, specifically about health systems under stress: health service responses, human resource adaptation and technological innovation resulting from the covid-19 pandemic.
You can read more about the symposium/special issue theme and sub-themes here.
Image credit: Health System Global