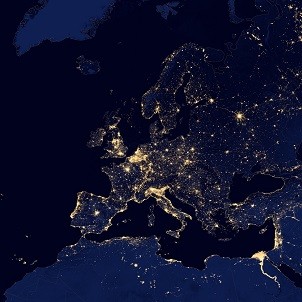 Guest Editors: Katrin Schiffer, Eberhard Schatz, Ganna Dovbakh
Editor-in-Chief: Prof Nick Crofts Harm Reduction Journal
The Harm Reduction Journal invites you to submit research reports on any aspect of harm reduction to the new thematic series: The state of harm reduction in Europe, 2020, to be launched at the 5th European Harm Reduction Conference in Prague, 4-6 November, 2020.
Harm reduction in Europe is confronted with new developments and challenges. The provision of HR services is inadequate in many countries, especially in the eastern part and the situation is deteriorating in countries with traditionally good coverage. Combating viral hepatitis remains one of the health priorities for PWIDs, requiring the involvement of HR services in the cascade of care. The number of overdose deaths continues to grow. Drug use and drug use patterns have changed: the use of cocaine, stimulants and synthetic drugs is increasing. HR services need to extend the focus on different groups: marginalized and recreational drug users, aging drug users, homeless people and develop services accordingly.
This thematic series in Harm Reduction Journal seeks to examine where harm reduction is as philosophy, policy and practice in 2020 in the broader European regions. We invite you to consider submitting your paper(s) reporting on any aspect of harm reduction in the European regions – Western and Eastern – for consideration for publication in this thematic series. We are particularly keen to publish research findings that illustrate the current situation, but are also looking to address the full picture with review and policy articles, commentaries and histories.
As well as HRJ's traditional focus on substance use, blood-borne infections and other harms and their reduction, HRJ now has sections on harm reduction in a wide range of other areas, including sex work, drugs and the internet, human enhancement drugs, tobacco, alcohol, and incarceration. We welcome articles addressing aspects of harm reduction in relation to these areas as well.
All articles in this series will undergo the journal's full standard peer review process. Manuscripts should be formatted according to Harm Reduction Journal submission guidelines and may be submitted through Editorial Manager (http://www.editorialmanager.com/harj/).
In the submission system please make sure the correct collection title is chosen from the "additional information" tab. Please also indicate in the covering letter that the manuscript is to be considered for "The state of harm reduction in Europe, 2020" thematic series. For further information, please contact the Editors.