Edited by:


Roy Rillera Marzo: Management and Science University, Malaysia
Adnan Kisa: Kristiania University College, Norway
Kittisak Jermsittiparsert: University of City Island, Cyprus
Shekhar Chauhan: International Institute for Population Sciences, India
Submission Status: Open | Submission Deadline: 30 July 2024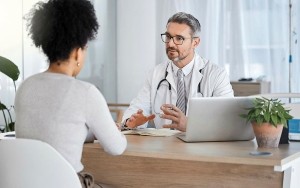 Archives of Public Health is calling for submissions to our Collection on Health Literacy and its Impact on Health Outcomes: Current Status, Challenges, and Strategies for Improvement.
This article Collection provides a profound analysis and discussion platform concerning the complex interplay between health literacy and health outcomes. We acknowledge that health literacy has increasingly been recognized as a vital factor affecting health outcomes and overall quality of life and therefore we hope to foster a robust discussion that underscores the critical role of health literacy in achieving sustainable health outcomes and, by extension, contributes to the broader goals of health equity and societal well-being.
This Collection supports and amplifies research related to SDG 3 - Good Health and Well-being, SDG 4 - Quality Education, and SDG 10 - Reduced Inequalities.
Image credit: © K Davis/peopleimages.com / stock.adobe.com