Guest edited by Somphou Sayasone, Robert Bergquist, Banchob Sripa, Xiao-Nong Zhou
An article collection published in Infectious Diseases of Poverty.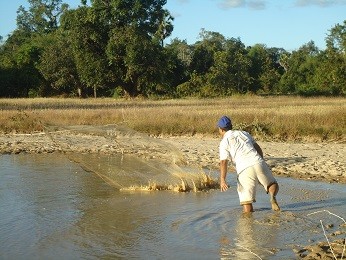 The Greater Mekong Subregion (GMS) is a natural economic area bound together by the Mekong River, including Cambodia, the People's Republic of China, Lao People's Democratic Republic, Myanmar, Thailand, and Viet Nam. In GMS countries, helminth zoonoses are still imposing a huge impact on human and domestic animals, particularly schistosomiasis and liver fluke diseases (clonorchiasis, opithorchiasis and fasciolasis) which are emerging or re-emerging in some areas due to environmental change in the face of socioeconomic development. Therefore, it is urgent to scale up the control efforts to reduce the burden of helminthic zoonotic diseases in GMS countries.
After implementation of the collaborative research project among scientists from southeast Asian countries supported by International Development Research Centre (IDRC), Canada, the socio-ecosystem-packaged strategy in GMS has been proposed in order to explore the transition approaches from control to eliminate of helminth zoonoses transmission, under a broader portfolio of eco-health research integrated with the emerging infectious diseases, climate change, food security and human health. We do hope with more cooperative efforts and sharing the social-ecosystem-packaged strategy in GMS through this special thematic issue, the elimination program on helminth zoonosis in GMS will be accelerated.