Editors:


Mihajlo Jakovljevic: Hosei University, Japan
Narimasa Kumagai: Seinan Gakuin University, Japan
Munjae Lee: Ajou University, Republic of Korea
Submission Status: Open | Submission Deadline: 31 December 2023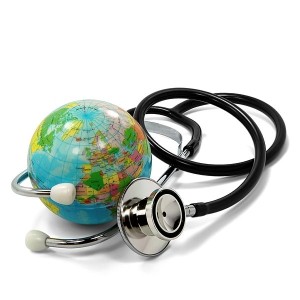 Cost Effectiveness and Resource Allocation is calling for submissions to our Collection on The Global South's Long-Term Challenge of Sustainable Healthcare in the LMICs' Health Systems.
Low-and-Middle-Income countries typically expose large inequalities in affordability and accessibility of medical care associated with prolonged waiting lists for invasive radiology, implantation surgery, and novel pharmaceuticals. Boomerang effect of rising health care expenditure remains induced by denied preventive and early screening / diagnostic services. Typically, this leads to intensive care unit hospital admissions in an advanced stage of diverse noncommunicable diseases when they are much more difficult and expensive to treat. Global South's LMICs nations also suffer from double burden of noncommunicable diseases and traditional infectious diseases whose prevalence pool has not been successfully liquidated unlike in many Global North regions. Among the core Sustainable Development Goals (SDGs) that remains to the achieved universal health coverage (UHC) and struggle against catastrophic health expenditure.
This Collection supports and amplifies research related to the following Sustainable Development Goals: 1 – No Poverty, 3 - Good Health and Well-being, 10 – Reduced Inequalities, 11 – Sustainable Cities and Communities.
Image credit: © babimu / stock.adobe.com