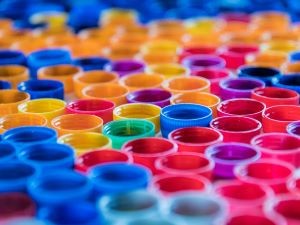 Guest Editors:
Shashi Kant Bhatia: Konkuk University, South Korea
Vinod Kumar: Cranfield University, UK
Amulya Kotamraju: Dublin City University, Ireland

Submission Status: Open | Submission Deadline: 31 January 2024
Microbial Cell Factories is calling for submissions to our Collection entitled 'Greening the Plastics Industry: Advances and Challenges in Bioplastics Research'. Bioplastics are an emerging class of sustainable materials that have gained significant attention due to their potential to reduce the environmental impact associated with conventional petroleum-based plastics. Bioplastics can be produced from renewable resources by microbial fermentation. Microbes can directly accumulate polyhydroxyalkanoates inside the cell or can produce various precursor molecules which can be further used to produce bioplastic. However, the commercial viability of bioplastics is limited by several challenges, including high production costs, limited feedstock availability, and inferior mechanical properties compared to conventional plastics.
This Collection supports and amplifies research related to SDG 15.