Edited by Dr Tzou-Yien Lin, Dr Ben Berkhout and Dr Jen-Ren Wang
A thematic series in Journal of Biomedical Science.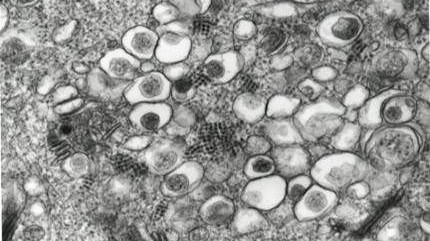 In 1998, a mysterious infection after hand-foot-and-mouth disease caused 405 severe cases and 78 deaths in Taiwan. This epidemic caused a lot of panic among parents, children and even clinicians. Most of them were children younger than 5 years of age. Autopsy found that the brain stem was the primary site of infection that caused cardiopulmonary failure. Enterovirus A71 (EV-A71) was cultured from brain, spinal cord and cerebrospinal fluid.
Since the 1998 epidemic, health authority, medical care providers and academia have collaborated for the control, prevention and treatment of EV-A71 infection. During the past 20 years, virologists have worked very hard on the research of virology of EV-A71, including molecular evolution, intra- and intertypic recombination, neurovirulence as well as development of antiviral agents and vaccines. EV-A71 receptors were also identified by Japanese researchers through very delicate and unbreakable work.
Pediatricians have defined the clinical staging and developed a stage-based management. With the implementation of stage-based management, the case-fatality rate had decreased dramatically, but survivors with brainstem encephalitis were found to have a high rate of neurological sequelae through the long-term follow-up studies. There are some possible mechanisms of pathogenesis for severe cases, including direct viral invasion, cytokine storm and epinephrine induced cardiac toxicity.
After 1998, there were several outbreaks with a cycle of every 3 to 5 years in Taiwan. Luckily, no severe outbreaks occurred in terms of number of severe cases and death after 2012. That battle against EV-A71 is not over. According to Prof Tzou-Yien Lin (National Health Research Institutes, Taiwan), an epidemic may recur if the accumulation of susceptible children is over the threshold. Inactivated vaccines are safe and effective, but antivirals with broad spectrum provide an alternative strategy and are desired. In this thematic series, the authors share their experience and understanding on EV-A71 not only just in Taiwan but also other countries in the Asia-Pacific region. Topics covered include EV-A71 epidemiology, pathogenesis, virulence factors, recent advances in antivirals, vaccines, and current knowledge of host factors and cellular receptors. Hopefully this series may provide some helpful insights and strategies against EV-A71 and this ongoing battle.