Guest Editors:
Kerri Devine: ST6 Diabetes and Endocrinology, Royal Victoria Infirmary, Newcastle upon Tyne, United Kingdom
Panagiotis Drakopoulos MD, PhD: Visiting Professor, Vrije University, Brussels, Belgium
Richard Quinton, MA MB BChir MD: Consultant Endocrinologist, Newcastle upon Tyne Hospitals & Senior Lecturer, Translational & Clinical Research Institute, Newcastle University, Newcastle upon Tyne, United Kingdom
Submission Status: Open | Submission Deadline: 28 February 2024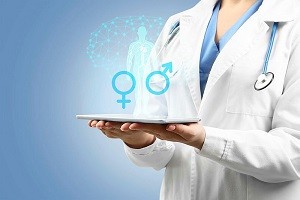 BMC Endocrine Disorders is calling for submissions to our Collection on Endocrinology of reproduction and pregnancy.
Advancing our understanding about hormonal regulation of reproduction and pregnancy is of prime importance, given that the reproduction capacity of the human species is reduced worldwide due to environmental factors, more and more women delaying pregnancy for later in life, and conditions such as gestational diabetes mellitus and thyroid disorders, which collectively affect almost 30 % of pregnant women.
With this call for papers we would like to encourage submissions of articles providing (or summarizing) new insights on topics ranging from the elucidation of molecular mechanisms of hormonal regulation in health and disease to the description of novel treatment regimes, and the proposition of more effective, accessible and equitable management of endocrine disorders of reproduction and pregnancy.