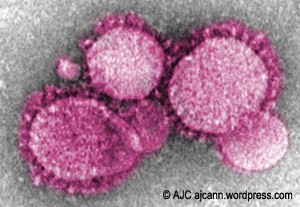 Edited by Susanna K. P. Lau

This thematic series published in Virology Journal emphasizes advances and key discoveries in the animal origin, viral evolution, epidemiology, diagnostics and pathogenesis of different emerging and re-emerging coronaviruses. Some of the coronavirus infections raise very serious problems in the past 2 decades, such as the severe acute respiratory syndrome (SARS) outbreak in 2003, and porcine epidemic diarrhea virus (PEDV) which has caused millions of deaths in piglets worldwide. More recently, we are threatened by the outbreak of Middle East respiratory syndrome (MERS) which has spread to various countries including South Korea.

Listen to our podcast on coronaviruses by Editor-in-Chief, Linfa Wang!
This collection of articles has not been sponsored and articles have undergone the journal's standard peer-review process. The Guest Editors declare no competing interests.

View all collections in Virology Journal.