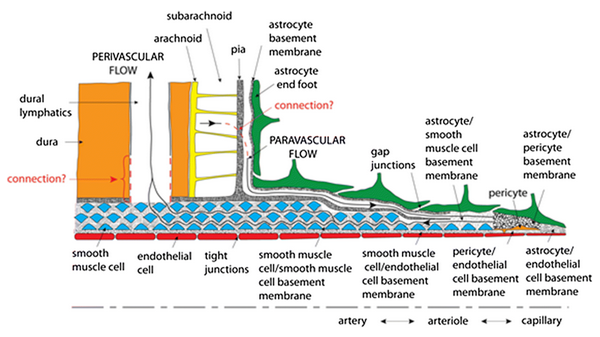 In health, solute and fluid movement within the cerebrospinal and interstitial fluid spaces of the brain is crucial for neural and overall brain function. In addition, it has important implications for drug delivery to the brain and for neurological diseases. Advances in imaging and modelling have provided new insights into such movement (e.g. the proposed glymphatic system and dural lymphatics) and into the importance of fluid for CNS physiology and immunology. However, they have also engendered much controversy.
We have collected together a series of papers, published by Fluids and Barriers of the CNS, which include both experimental and modelling studies that address various aspects of fluid and solute movement into, out of, and within the CNS.
This collection of articles has not been sponsored and articles have undergone the journal's standard peer-review process.