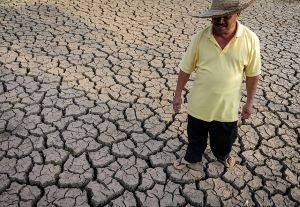 Climate change is a significant threat to global and human health, affecting both mental and physical health, and to the function of health systems, particularly in low-income and disadvantaged communities which are contributing least to its causes. Between 2030 and 2050, climate change is expected to cause approximately 250,000 additional deaths per year, from malnutrition, malaria, diarrhea and heat stress and it is likely to have substantial, long term impacts on human health and productivity.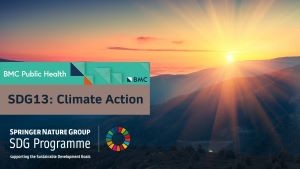 In support of tackling the urgent climate change crisis and SDG13 (Climate Action), BMC Public Health has launched this collection which welcomes submissions addressing:
The health effects of extreme weather events
The impact of climate change on infectious disease risks
The impact of climate change on non-communicable diseases
The impact of climate change on marginalized communities
The threats of climate change to mental health
Climate change and social justice
Climate change and global health equity
Climate change, gender and health
The health benefits of climate change policy
Climate resilient efforts to reduce adverse impacts
We welcome submissions from all geographic regions. We also welcome a range of appropriate methodological approaches including quantitative, qualitative, and systematic reviews. Articles will undergo the journal's standard peer-review process overseen by our Guest Editors, Dr Meghnath Dhimal (Nepal Health Research Council), Dr Ramesh Dhiman (ICMR, India) and Dr Shengzhi Sun (Boston University).
Before submitting your manuscript, please ensure you have carefully read the submission guidelines for BMC Public Health. Articles submitted to this collection will be published immediately following completion of peer-review and editorial acceptance.
Articles submitted after 7th April 2023 will not be eligible for inclusion in the collection.