Guest Editor:


Mahesha M. Poojary: University of Copenhagen, Denmark

Submission Status: Open | Submission Deadline: 15 March 2024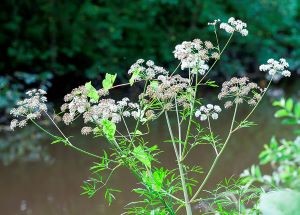 Plant Methods is calling for submissions to our Collection on Bioactive Natural Products from Plants: Analysis and Association with Human Health.
Plants are rich in various bioactive molecules, including polyphenols, carotenoids, phytosterols, tocopherols, tocotrienols, organosulfur compounds, peptides, and fibers. These bioactive compounds have been proven to promote human health by preventing the onset and progression of diseases. However, despite numerous studies demonstrating the bioactivities of these natural products, the precise molecular mechanisms by which they induce health-enhancing effects still remain unclear. Furthermore, it is imperative to establish the identity and concentrations of these bioactive natural products within intricate plant matrices.
This Collection supports and amplifies research related to SDG 15, Life on Land.