Guest edited by Ho-Wook Jun (University of Alabama at Birmingham, USA) and Hak-Joon Sung (Vanderbilt University, USA)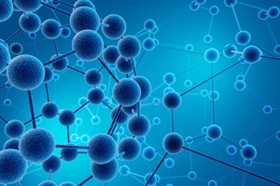 One of the important strategies for regenerative medicine is to provide a nurturing and protective microenvironment like the extracellular matrix (ECM) that plays a key role in tissue development and regeneration. Cells interact with their own ECM as well as with the ECM from other cells via specific receptors on their membrane surface. The interactions between cells and the ECM control differentiation, migration, and proliferation as well as tissue remodeling. For this reason, an ECM mimicking microenvironment has been designed by incorporating various moieties and features derived from the ECM. Cells also respond differently to physicochemical and mechanical properties of the microenvironment.
This series, published in Biomaterials Research, covers state-of-the-art engineering technologies that have been used for development of biomimetic microenvironments in the fields of stem cell engineering, biomimetic topography on cellular mechanosensitivity, and genetically engineered humanized microenvironments in animal models.
Read the author blog "Multiplexing human stem cell research in mice" to learn more about the article on multiple genetically engineered humanized microenvironments in a single mouse.