Editor:

Donna Shoupe: University of Southern California, USA

Submission Status: Open | Submission Deadline: 31 January 2024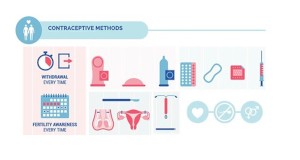 Contraception and Reproductive Medicine is calling for submissions to our collection on Birth control technologies: success, side effects, and treating side effects. Concept of contraception has significantly changed over the past years decreasing maternal morbidity. However, despite their success, the side effects of hormonal contraceptives including but not limiting to thrombotic risk and androgenic effects have raised concerns over time. This article collection will encourage manuscripts aimed at different birth control technologies, novel approaches, their side effects and the consecutive treatments.

This Collection supports and amplifies research related to SDG 3.
Image credit: © ttsz / Getty Images / iStock