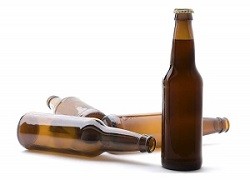 Guest Editor: Bernie Pauly
Editor in Chief: Nick Crofts
Worldwide, alcohol carries a high morbidity and mortality: it is implicated in more than 200 disease and injury conditions with more than 3 million deaths per year (5.3% of the population) (1). Alcohol related harms are exacerbated by health and social inequities (e.g. sex/gender, racism, socio economic disparities). The Covid-19 epidemic has had impacts on use and patterns of drinking as well as related harms. The pragmatism underlying harm reduction for illicit drugs applies equally to alcohol. The field of alcohol harm reduction runs from macro- and meso-level policies to targeted programs and micro-level practices, with a need to understand and inform action to reduce alcohol related morbidity and mortality. Understanding universal and tailored harm reduction responses is important in the wake of Covid-19 and beyond.
In this new thematic series, we invite a broad range of articles that provide evidence of macro-, meso- and micro-level alcohol harm reduction policies, programs and practices across the social gradient that aim to enhance population health and the health of groups impacted by health inequities. We are interested in research that spans a range of different geographical contexts as well as well as reflecting current issues, policies, programs and practices related to age, gender, sexual orientation and cultural identity. Potential areas of interest include (but are not limited to):
Alcohol policy that seeks to prevent harms through a variety of mechanisms including taxing, regulation, operation of liquor outlets, server training, drinking age and education regarding low risk drinking guidelines;Alcohol harm reduction, marketing and social media; Harm Reduction within the context of problematic alcohol use including the use of prescription medications and cannabis as substitutions for alcohol;Safer drinking education and the provision of alcohol through managed alcohol programs as well as other alternatives that seek to address criminalization of alcohol use and consumption of non-beverage sources of alcohol; Research that addresses culturally appropriate and safe harm reduction programs and practices with respect to historical circumstances and current social contexts; Research on alcohol harm reduction that attends to sex and gender considerations; and Alcohol harm reduction across the life span (e.g. youth, seniors).
All articles in this series will undergo the journal's full standard peer review process. Manuscripts should be formatted according to Harm Reduction Journal submission guidelines and may be submitted through Editorial Manager (http://www.editorialmanager.com/harj/).
In the submission system please make sure the correct collection title is chosen from the "additional information" tab. Please also indicate in the covering letter that the manuscript is to be considered for "Alcohol Harm Reduction, 2021 and Beyond" thematic series. Submissions are invited until the 30th September 2021. For further information, please contact the Editors.