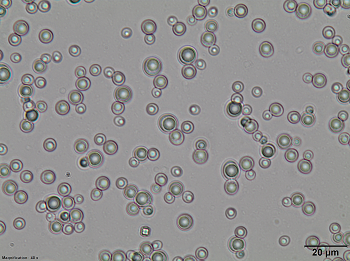 Oleaginous fungi are species that naturally accumulate remarkably high concentrations of lipids: lipids comprise over 20% and potentially higher than 85% of their dry weight. These species have a wide suite of applications, including in biodiesel production, as supplements in food, and in medicine. Several of these fungi have been identified and characterized, being found in the phyla Ascomycota, Basidiomycota and Mucoromycota thereby indicating that lipid accumulation strategies are diverse and have evolved on a number of occasions. There is currently considerable untapped potential in this research area, including in the discovery of new species, novel lipid products, the genetic manipulations to alter lipid profiles and production levels in multiple species, fermentation engineering, as well as the exploration of other biotechnology and bioengineering applications.
This collection is published in Fungal Biology and Biotechnology (see journal Aims and scope here) and Microbial Cell Factories (Aims and scope here).
Edited by Dr Alexander Idnurm (U Melbourne, Australia) and Dr Pat Slininger (USDA, USA).
This collection is now closed to new submissions.