Guest Editor(s):
Karl Blanchet: Geneva Centre of Humanitarian Studies, University of Geneva, Switzerland.
Richard Sullivan: Centre for Conflict & Health Research, King's College London, UK.
Submission Status: Open | Submission Deadline: 30 May 2024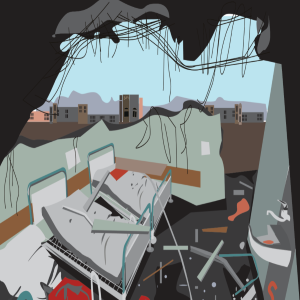 Conflict and Health is calling for submissions to our Collection on Attacks on healthcare. Attacks against healthcare in armed conflict, including violence, access constraints, and insecurity, represent a major threat to health. Gathering evidence about the attacks themselves has and continues to be crucial in raising awareness of this issue. This article collection will bring together research articles, reviews, short reports and case studies, that provide insight into the impact of attacks on healthcare.