Guest Editors:
Prof. Guojun Chen: McGill University, Canada
Prof. Mingqiang Li: Sun Yat-sen University, China
Prof. Yuanming Cheng: Nanjing University, China
Prof. Zhongmin Tang: Tongji University, China
Submission Status: Open | Submission Deadline: 15 March 2024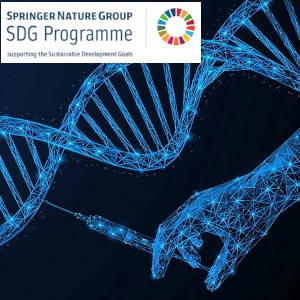 Journal of Nanobiotechnology is calling for our collection on Advances in Nanomaterials for Gene Therapy and Genome Editing. Gene therapy and genome editing are at the forefront of modern medicine, with remarkable potential to impact the prevention, intervention, and diagnosis of a wide range of diseases. These fields involve the introduction of therapeutic genes into cells to correct underlying genetic problems, and the precise modification of specific regions of the genome through targeted enzymes for accurate diagnosis and targeted treatments of genetic disorders. One of the biggest challenges in these fields is the development of safe and effective delivery systems to transport therapeutic genes or genome editing tools into target cells. Advances in biomaterials engineering have led to the creation of new and improved drug delivery methods for gene therapy and genome editing, including both viral and non-viral vectors, which have shown promising results in preclinical and clinical studies.

Image Credit: Ilya Lukichev / Getty Images / iStock
This Collection supports and amplifies research related to SDG 3.