Guest Editors:
Alejandro Rodriguez Gonzalez: Universidad Politécnica de Madrid, Spain
Wei Lan Guangxi University, China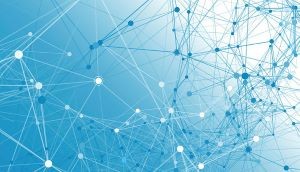 BMC Medical Informatics and Decision Making, BMC Medical Genomics welcomed submissions to Collection on Advanced machine learning and health-related multi-omics data.
The development of novel techniques based on data-driven approaches, especially focused on artificial intelligence techniques, for the study of human health from a computational perspective, is gaining momentum nowadays. Different types of available data are making new types of analysis possible, opening new research areas. Multi-omics data are a particular case of data combining different sources of information that can be used for deeper analysis of human health, to have a better understanding of underlying connections and associations. The application of artificial intelligence can be of particular interest to unveil such complex relationships, with potential insights in real-world scenarios, including the clinical application.
Please email Patrik Flammer, the in-house editor for BMC Medical Genomics, (patrik.flammer@springernature.com) or Piero Lo Monaco, the in-house editor for BMC Medical Informatics and Decision Making (piero.lomonaco@springernature.com) if you would like more information.