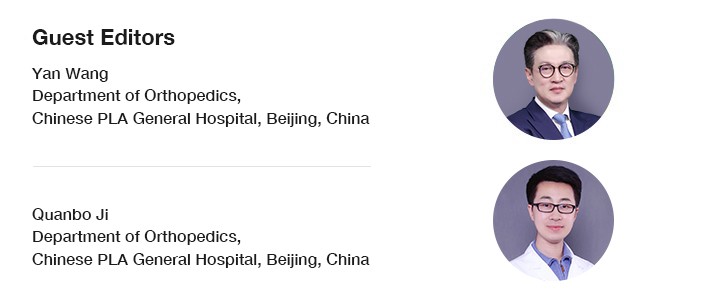 Artificial intelligence (AI) has transitioned from theory to reality in teaching machines to automate tasks to better the lives of our patients, and transformed a variety of diseases through supportive physician decision-making. The widespread application of AI concepts and innovations in an increasingly technology-driven healthcare ecosystem is closely correlated with an interpretation of the arthroplasty future direction. Recent decades have witnessed the exponential growth of AI related technologies in various orthopaedic specialties. However, the deeper understanding of AI applications in joint arthroplasty have yet to be achieved.
Research efforts implementing AI have demonstrated great promise in preoperative planning, interpreting surgical innovations of arthroplasty, evaluating postoperative complications, reporting value-based metrics, and predicting of the need for arthroplasty. Currently, the arthroplasty surgeon must decide on how to automate these tasks. This issue of Arthroplasty is meant to help bring forth advances of AI in arthroplasty, as we embrace the wave of AI that will certainly orient arthroplasty surgeons concerning healthcare in the future.Overall, this Special Issue is established as an open platform for exchanging ideas of addressing advances of AI for joint arthroplasty. We wish to advance the insights in AI applications and gather clinically feasible solutions in arthroplasty to improve patient outcomes and facilitate clinical adoption.
In this Research Topic, we do encourage researchers to discuss the AI and its applications in joint arthroplasty. We welcome original research articles and review works related to potential topics include, but are not limited to, the following:
AI applications in preoperative planning for arthroplasty surgery, such as robotic platform of 3D functional planning, identification of preoperative risk factors and implants or prosthesis design from images, and clinical decision-making.
Current techniques, technology or new concepts for computer navigation and robotics in the field of arthroplasty.
Approaches in prediction of postoperative complications following arthroplasty and improvements for automated detection of periprosthetic joint infection data elements.
Applications of AI for remote patient monitoring, mobile health, and intelligent rehabilitation assistant improvements to promote the functional recovery outcomes.
Advances of AI in electronic health records and values for evaluating discharge disposition, length of stay, inpatient charges, and patient-specific payment models.
Basic research of compositional, proteomic, histologic biomarkers or biomechanics using AI for early detection and diagnosis of joint diseases, and prediction of the need for arthroplasty.
This special issue was published in Arthroplasty.