Edited by:


Paulo Ferrinho: NOVA University Lisbon, Portugal
Michael Makanga: European & Developing Countries Clinical Trials Partnership Association, The Netherlands
Shabnum Sarfraz: P2Impact Associates, Pakistan; Women in Global Health, USA; Harvard Global Health Institute, USA
Mario Dal Poz: University of the Estate of Rio de Janeiro, Brazil

Submission Status: Open | Submission Deadline: 31 March 2024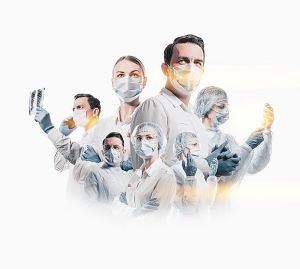 Human Resources for Health is calling for submissions to our Collection on The abiding, hidden, and pervasive centrality of the health research workforce.
Research for health and development (R4HD) acknowledges that many of the determinants of health lie outside the boundaries of the health system.
Understanding the health researchers' labor market helps to identify means to develop, retain and utilize the health research workforce, addressing size, composition, role, skills transferability, careers, and social impact through building, enabling or sustaining its research functions, capacity, employment opportunities, and career tracks, among other issues.
This Collection calls for papers that go beyond narrow conceptual approaches and professional understandings of health care workers and the health research workforce, and requests that contributors examine important workforce issues through the broad lens of R4HD within a sustainable development goals framework.
This Collection supports and amplifies research related to the following Sustainable Development Goals: 3 - Good Health and Well-being, and 10 – Reduced Inequalities.
Image credit: © Mikhaylovskiy / stock.adobe.com